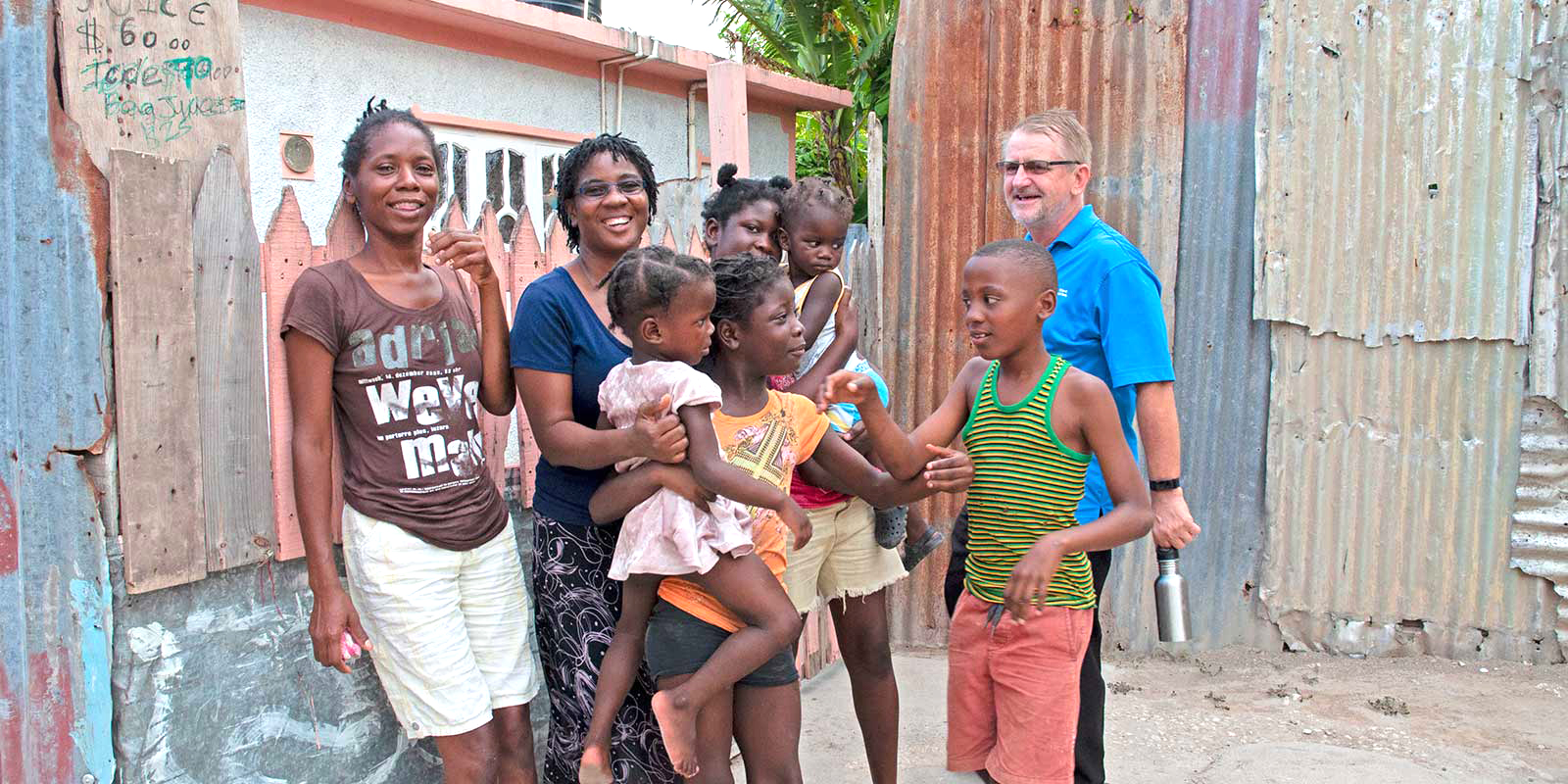 Why Go On a Mission Trip?
Why Go On a Mission Trip?
Why Go on a Mission Trip?
You have seen the photos of people standing next to their small homes with a corrugated metal roof and dirt floor in poor neighborhoods throughout the developing world. Ever wonder what it would be like to see the conditions for yourself and meet the people? To listen to their life stories? To understand their way of life? 
If so, please join us on our next trip to Jamaica in February 2022 to visit our missionaries serving the various communities. You will spend a week visiting our ministry sites in and around Kingston, Jamaica, and witness the work our missionaries are doing to serve the poor.
You will have a chance to meet a former Member of Parliament, as well as a former Education Minister, to help you understand the challenges of the people in these communities and how they work to meet those challenges every day. You will meet the people we serve and hear their stories. Learn what we do with your donation and the difference it is making in people's lives, while also enjoying the culture, cuisine, and natural beauty of Jamaica. 
If you'd like to consider participating in a mission trip with us or have further questions, please email Guy Vaccaro, Executive Director of Development, at gvaccaro@uscsvd.org.
We are missionaries of the Society of the Divine Word. We are the largest Roman Catholic order in the world that focuses on missionary work. We are more than 6,000 strong in more than 80 countries. If you would like to support our work, you can partner with us by offering your prayers and financial support. Through the support of benefactors like you, we have been growing ever since we were founded in 1875 by St. Arnold Janssen.