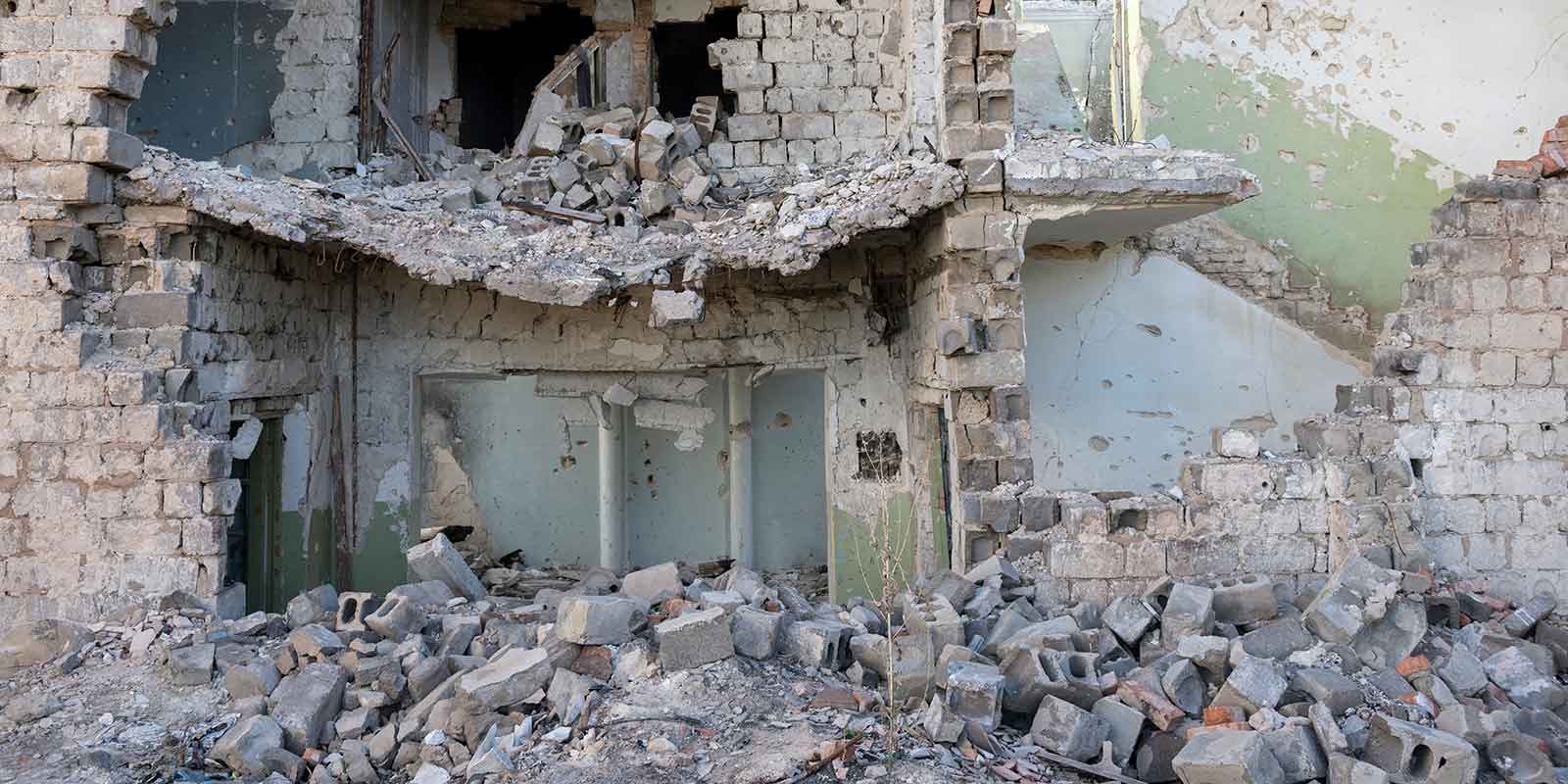 Pain and Sadness in Ukraine
Reflections
"I have never seen such pain and sadness."
Parishes located in the quieter regions of Ukraine are actively involved in organizing help for those in need. This is the case in Wierzbowiec, in the Southern part of Ukraine, where the Divine Word Missionaries urgently transformed the retreat center into a home for people escaping the war.
The text below is taken from an interview with Fr. Wojciech Żółty, SVD for Vatican Radio.
"It didn't even occur to us to leave. All we could think about was what we needed to do to be with the people, and how we could help them," Father Wojciech Żółty, SVD told Vatican Radio. He is one of two SVD missionaries currently working in Ukraine. The missionary confesses that he has never seen such pain and sorrow in his life. "Many inhabitants of our village work in Kiev, and they had to stay there because they couldn't get out," says Father Żółty, SVD.
"At the moment it is fairly stable here at the retreat center and relatively safe. We have welcomed refugees from Kiev, Kharkiv, and Donetsk and they stay with us here at the Center. Some families stay longer, while others look for a place to stay among their family members. Few people have left to travel to Poland from our area. What scares me most is the sadness that I have witnessed, the profound despair. They spend all their time searching for their families and loved ones, trying to find out if they are still alive and are safe," Father Żółty, SVD told Vatican radio. "It is difficult to obtain proper medications. The stores no longer have basic foodstuffs, such as pasta, sugar, salt or buckwheat. We welcome all the people who came to us at our Center."
"In our area, we Catholics live together with Orthodox Christians. Both groups come together to join in common prayer. Every day we meet for Mass, the rosary, and the exposition of the Blessed Sacrament. You can see the deep despair of those who come to pray for their families. They also pray for the whole of Ukraine, and especially, for those who have died. We have already lost a young boy in our parish who was my altar boy. Immediately after school, he joined the army. He died in the fighting. He was only 22 years old. The members of our parish are inspired by the example of such a young boy giving his life for our nation, for Europe and for the whole world. For our part, we ask all those who read this message, to pray for us, because prayer is the most important thing we have now."
We continue to be present in Ukraine. Please consider helping us serve the people of Ukraine at this terrible time by making a donation to support our efforts.
---
If the form below doesn't open, please click here to open the form in a separate window.
---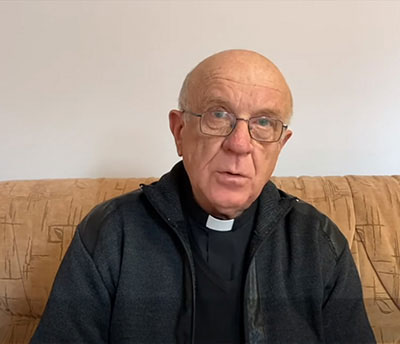 April 2022 - Divine Word Missionaries (SVD) News Worldwide

"Russian aggression that began on February 24 came as a big surprise to everyone. This aggression is conducted in an inhuman way. In spite of all difficulties and human oppression, the Ukrainian nation fights for its freedom and independence in an heroic way."
Learn More